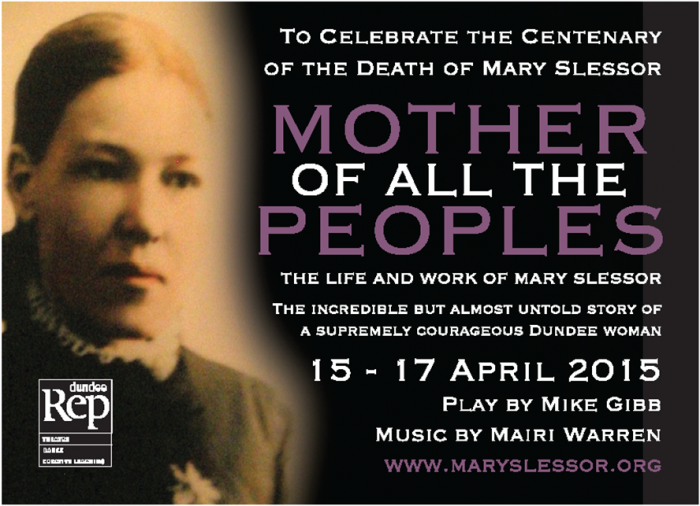 The play 'Mother Of All The Peoples' will be returning one last time and will be shown at the Dundee Rep Theatre for three evenings.
This musical play tells the story of the life and work of Mary Slesor based on the book "The Barefoot Missionary" by the late Elizabeth Robertson and is the work of Scottish playwright Mike Gibb.
With humour and pathos it tells the remarkable story of Mary's journey from teh slums of Dundee to the darkest jungles of Calabar, the white man's grave.
Tickets for this play will go on sale soon, so keep looking here or like our facebook page for updates and information.
Details on how to purchase "The Barefoot Missionary" or the CD of the play can be found here. Click here.
As well as Mother Of All the Peoples, Mike Gibb has also wrote and performed the play Five Pounds and Twa Bairns. These musicals were performed in Gardyne Theatre, Dundee, Dundee Rep Theatre, Byre Theatre, St Andrews and Mitchell Theatre Glasgow. Mike Gibb has also been a signifiacnt fundraiser for the Mary Slessor Foundation.