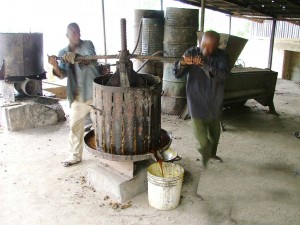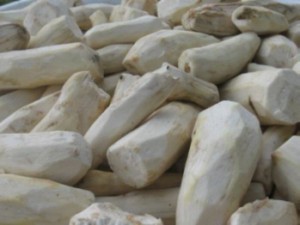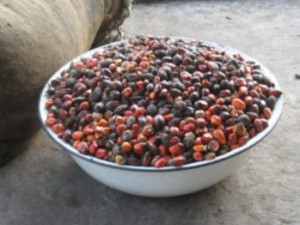 Despite a fertile soil and being in an area where oil palms flourish and cassava crops grow well, agriculture is still not developed as much as we would like.
The provision of plant and equipment with which to process Palm Fruits and Cassava, liberates a good number of local people from subsistence farming. (At present the raw materials are sold for a very low price.) The villagers can sell quality Palm Oil and produce Garri from the Cassava Roots.
The infrastructure in the vicinity (electricity and drainage in particular) can be unreliable and inconsistent, while the distances involved in travelling over less than perfect roads can pose problems for those trying to obtain parts and spares to upkeep and maintain the equipment. These are daily challenges that the villagers and those working at the mill have to contend with.
The mill also serves as a social networking place, where men and women come to talk, share experiences, problems and difficulties and work together and share knowledge in trying to resolve them.